When I was a young guitarist, I was full of enthusiasm. I used to search for everything related to the guitar on the forum. You know what! That exploration was a blessing for me.
It taught me such knowledge that I could not learn from a single mentor even. Come on! It is even tough for an expert to explain in depth.
Does that mean you should stop? No! Never bury your curiosity for a shallow blockage. I followed this theory. Still, I am into that.
Do you want to see how it motivated me? Here is an example:
I had always dreamt of playing like Andy Mckee and Don Ross. So, one day I asked in an acoustic guitar forum: How long have the established guitarists played?
The answer was: John Petrucci plays 8 hours a day! Mark Tremonti plays 6 hours! Andy Mckee plays 8 hours. This amount of daily practice made them legend today.
Knowing this answer, I was like WOW!! I should at least try. That day literally changed me. I want you to change by sharpening your intuitive learning.
That is why I am sharing the top ten acoustic guitar forum details. It will help you to stay updated and learn new techniques every day. Tell me! Who does not want to stay at the top? If you are one of them, read the full review.
10 Best Acoustic Guitar Forums:
I planned to start this review with the ultimate guitar, but Harmony constrained me to keep them on top. Here are the reasons why?
The forum is full of music and gear enthusiasts. They always stay alive with 24 hours of support!
Whenever you call for help like 911, they will reply. Instant replying not only made them unique, but their expert support also keeps them better.
For example, the gear expert reviews the product with real-time experience.
Their data and analytics are smooth. It will help you to make better buying decisions.
What's more, Harmony encourages talented writers and musicians to contribute. It results in a better solution in the end.
Let me share one of my experiences: I was burned out for a week. There was no one to understand my condition. Harmony's expert support team helped me out to get rid of them.
I did not only feel relieved but also improved my acoustic skills. Harmony taught me how to give a perfect "pinch harmonic."
The instructors from different worlds are here with on-demand support. Do you want to try? Wait, let's share another interesting review before you go.
Yes! It's none other than the ultimate guitar -the guru of all guitar forums. It has been serving for more than 20 years. Pretty long time! Within this huge time, they won millions of hearts with their features.
Here are the features you will get: Guitar tabs, Wiki, Discussion, Articles, and more. You can explore these resourceful features for any online support. The support team is always there to give you quick relief.
For example, I posted a classical guitar suggestion a few days back. The experts were rushed into that post with their guitar pictures, features, and benefits. One of the interesting memory from that thread was:
A 50 years old classical-guitar teacher posted a video with detail. That was a true relief for me! He explained the strings, tone wood quality, and sound. I bet, I would not be that much blessed, if I didn't post that.
You know! What is the interesting part? The ultimate guitar offers two-way membership: free and paid. The freebies are full of resources. You will enjoy every thread.
It's not like you will only get the acoustic suggestions, the forum can give all sorts of recommendations. No matter what do you need! Just post it.
I was even surprised to see their expert review and article. It is written by the real expert! Don't you believe it! Well, legendary guitarists and sound producers are always contributing there. Same thing I noticed in the Acoustic guitar forum -one of the largest acoustic forums. Want to know why they are big? Read it now!
As I said, this is the largest acoustic guitar forum so far. It has three criteria: image, forum, and store.
Each of them speaks about new opportunities. Guitar experts from all over are providing that opportunity. Let me break down what exactly the opportunity means.
The forum has thousands of threads. Even right now! There is a thread regarding a burning question. Everyday beginners and pro post their problems and solutions.
Those solutions create opportunities to learn new lessons or even promote music.
Don't you think it's great? Yes! The acoustic guitar forum believes in creating value. That's why they have designed their threads to solve problems.
The best part of this forum is songwriting and guitar suggestion. I am pretty much sure that the contributor provides a better value rather than freebies.
Don't wait for second thought! If you want to stay on top of everyone, you need to know the secret before it goes viral. So, visit the forum now for learning the best ideas. When you get the idea, it's time to know some nitty-gritty tricks. I will discuss that in the next session.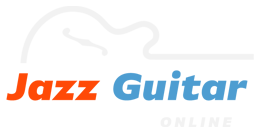 Learning guitar tricks can accelerate your playing. Believe it or not! Experts even believe that. They said: if your practice time's winged with tricks, skill gets sharpened even better.
Here is an exclusive cheat for singing and playing:
Try to focus on your voice rather than grammar. For example, you are playing a song from C major, okay? It's not essential to follow the grammar. You can even break the grammar by adding flat notes to shed your vocal shortcomings.
I learned this trick from a jazz guitar forum. In that forum, there are several teachers sharing their tricks. These are real talents.
They share here everything you need. I learned my first jazz song from here.
You know! Before joining this community, I had zero ideas regarding jazz composition. I knew the symmetrical chords, but it was tough for me to apply.
Jazz guitar was my real saver to get rid of that. The threads enlighten me on how to choose the right hollow body guitar for proper notes.
So, I can strongly recommend this Jazz forum to all jazz learners to boost up their skills and knowledge.
Trust me, your time will talk later. Take the first step. The second step is your success. Want to keep that success consistent? Read this one.
Who does not want to stay on top? Everyone! It's our inherent nature. To nurture that nature, I am introducing with you the best guitar trick forum.
It has hundreds of ups threads to show how to keep the success consistent. Want to know how? Okay. Take a look: I noticed a post that seeks suggestions for P29 pickups. The owner of that post had a single-coil strat, which was not as expected for blues.
So, he wanted a comparison. Guess what he got? Holy crap! An amazing blues guy came with a video to share the sound. It later solved the problem.
That's not the end. This forum has specific threads for every genre -you name it! You will get gear, wood, and even tuner pegs suggestions. Believe it or not! You can customize a guitar from scratch by following this forum thread.
Don't you believe it! Well, the acoustic thread has different sections for body, neck, and headstock. If you search for those, sure, there are several threads waiting.
You can even learn new guitar tricks from here like how to give the perfect vibrato or bend and have the most views.
In a word, just polish your skills to make consistent success. Now, this consistency needs an extra boost. It will help you to track your fingers' strength. How? Read the next one.
To increase your finger strength, you have to push your boundaries. Guitar Noise forum can help you in that case. They have a multi dedicated page to sharpen your skills. You can have access to all those threads.
The forum is oriented to make good guitarists, whether you are an electric or acoustic fan. Since this is oriented for acoustic guitar, I will share; what is inside for you here.
The first benefit you will get is free lessons. Guitar Noise offers a dedicated section where you will find thousands of lesson instructions.
It will help you to push your boundaries even better. For example, how to play pop melodies in a pentatonic scale? It is a growing thread in this forum.
I have seen many pros to comment in that post. Their comment did enhance not only the strength of the post owner but also the reader.
Every reply seems like a suggestion to me. It helps me to understand the grammar by revealing the untold truth.
The instructors from all over the world are contributing in the forums, and this becomes higher during this COVID-19 situation. Do you want to see how? Here it is:
One of the gorgeous and straightforward interfaces so far I have seen. The guitar forums are specialized for techniques and in-studio suggestions.
I have enjoyed each post during my COVD-19 quarantine. For instance, one of their songwriting and in-studio threads got so many visitors. Why?
Well, I have seen all the experts under one roof. They were sharing ways of recording a song. Their comment was full of strategy and techniques. One of the breathtaking parts was: is the monitor playing a role for mixing?
I thought the answer would be simple: Yes. But no! There was a deep discussion on monitor strength and set up to give a better suggestion for acoustic players.
So, visiting this guitar forum will not be a waste of your time for techniques and suggestions. Are you clicking their link? Wait! I have even a better plan to boost up your decisions.
Look at the Gear Page forum. They have some classical touch in their threads. I visited each of them, and yes! All of them are full of information. Their gear page features the updated news of the gear world.
You should visit this forum before buying your next acoustic pickups or amp. Like the fresh news, Gear Page promotes musicians to make a better living. There are a lot of musicians who regularly share their creations.
I sometimes get surprised to see the talents of the world. Definitely! It's a perfect place to share your acoustic stuff.
Two of the best parts of this forum are members review and demo. Now, let's start with member review. The members share their reviews of gears, guitars, and songs.
Trust me! You will get one of the best-unbiased reviews from here. I bought my best Stratocaster from the member's review. Damn! I love my guitar still.
Moving to the second one; the demo. This thread is dedicated to posting the members' demo video. You will find top-notch guitar sound and its benefits. Don't think that they always review top-notch.
There you will find even the budget-friendly gears and guitar demos. What else do you need? If you need something bigger than this forum, jump out to the next. You will find the best experience.
This is the biggest hub of knowledge. Indeed, a big opportunity to learn something new. Their threads will keep you updated. It will return you with leadership in your own area.
For example, "what is the difference between modes and scale?" Come on! We don't know the slight difference most of the time, but the field experts explain simply.
I never thought it would be that much easier to learn.
Like the modes Vs. scales, I learned another interesting thing; what's that?
It's the booming controversy about the Beatles. It was like: do the Beatles know the musical theory?
Oh my god! I thought they did not know. But I was wrong. Beatles is a mystery for me now. You should read the threads right off the bat.
That's not the end. You will also find a lot of surprising updates regarding acoustic guitar lessons.
Like how? Okay, here it is: which five guitar exercises should you practice? Do you know?
I don't want to reveal the secret. I want you to reveal that. Just go to their site and sharpen your skill. It will keep you on top of the leaderboard. This signals me to introduce with you the last forum. Take a look.
The last forum is none other than Yamaha. We all know. This brand is famous worldwide for its products. But, how many of you know about their forum? I introduced myself to them four years ago.
I thought it was for promoting their products. No! They are not only promoting their product but also promoting good thoughts and value for the users. Their thread has not that many visitors, but still, their resources are great.
I have seen so many unknown lessons from them. Their classical acoustic guitar threads are amazing. If you want to surprise your audience, friends with your skill, do visit their threads. I learned some beautiful Spanish stuff from them.
It's not like you will only learn lessons and techniques. You can learn about gears and studio equipment from there. So, don't ignore them for not having enough visitors. You will get more than you give. Remember, never stop learning. For that, here I am giving you some tips to join the forums.
How to Join the Forums:
Joining a forum is not a tough thing. You just need to sign up on their websites, that's all. But few sites are very strict on verifications. I would like to talk about The Acoustic Guitar Forum.
Their signing up procedure seems to be complex. Their administration looks at the persons, and it takes 24 hours to approve. So, please consider the terms and conditions before signing up for some forums.
How to Post For Getting an Ultimate Solution:
Now, it's time to share the ultimate secret that nobody shared with you. You will know; how to post in a forum?
It includes tricks and tips. Let me start with bullet points:
Read the problems first. It will give you thoughtful insight.
Then read the replies.
If you think you can reply better than others. Post that.
Don't be fake. It will result in a bad impression later.
Try to be specific and easy. This will make you acceptable to all.
Always share the data and evidence of your reply. It creates trustworthiness.
Try to be active on popular threads.
Finally, make a better YOU there.
Ending:
In my writing, you have read my seven years of forum experience. You know! Building a block of beauty is tough. It takes courage and skills. I learned all of them from forums. It's not about acoustic guitar, its about music.
That is why I did not confine my writing only on acoustic. I even pushed my boundaries. So if you like this acoustic guitar forum review, don't forget to share. Before sharing the post, do visit the platforms.
It will develop your skill and knowledge. Happy Music Day!